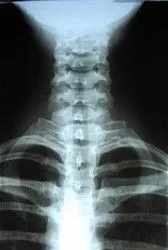 X-rays of the neck, mid back, and low back may be taken, or the doctor might send the patient to an x-ray facility for these films.
Depending on the findings or possibly a result of how a patient's care is going, the chiropractor may call for an MRI or other imaging studies to be done.
Our office works with all of the local Imaging Centers as well as the Radiology Departments of all the local hopitals. So, if this service is needed it can be easily accommodated.